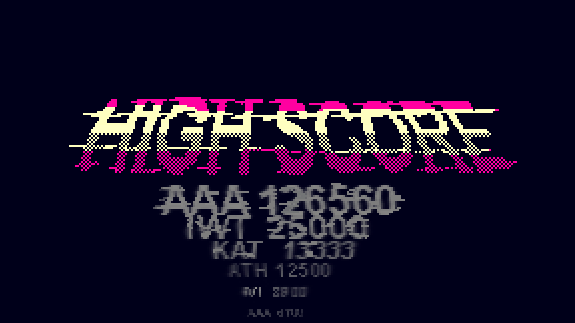 HighScore
A downloadable game for Windows
Description
HighScore is an arcade adventure game inspired by big name games from the golden age of arcades.Also inspired by recent titles HighScore play with 3D and pixelart detailing arcades houses the years 80/90. Your gameplay in turn is influenced by pac-man and Wreck-It Ralph, where time, skill and knowledge is one of the challenges against the player.
---
"Highscore is a game for arcade game lovers, gamers who like to be with your name in the first places of the score, but also for fans of adventure games who enjoy a good story and content" - KaTo
---
The player incarnate one of the 3 playable characters (red, blue, yellow) and should make the greatest possible number of points and have to know how to use your time well and get away from their parents to continue playing.

Features
Amazing 3D and 2D super detailed art.
Online score.
Gameplay based on waves.
Competitive local multiplayer.
Unlockable history.
Random generated scenario.
---
"Highscore is an arcade game in a arcade house about play arcade games and make highscorers" - KaTo
---


Gameplay

The competition scenario is randomly generated in each round, so the machines and positioning will be exchanged and that changes things a lot.
Each machine has its number of levels to be reset and the amount of points every time you press the button and of course the highscore to be passed! So the more you play the more know each machine and can improve your strategy.
The story mode is given to the player differently, " who seeks finds" so the more you want to know the characters and the game world more you will unlock the story. interacting with everyone and everything is a good way to unlock things.
---
Want to know more about HighScore? Then follow the development over at any of these places:

Install instructions
How To PLay
[WASD] or (L)Analogic = Movement Button
[Space] or X = Play button
[Esq] or B = Cancel button
When in front of the arcade press play button to play.

While playing, press the play button several times to make more points.

If you make the sufficient points a highscore point increases and you can not play this machine.